Crispy Chicken Schnitzel Sandwich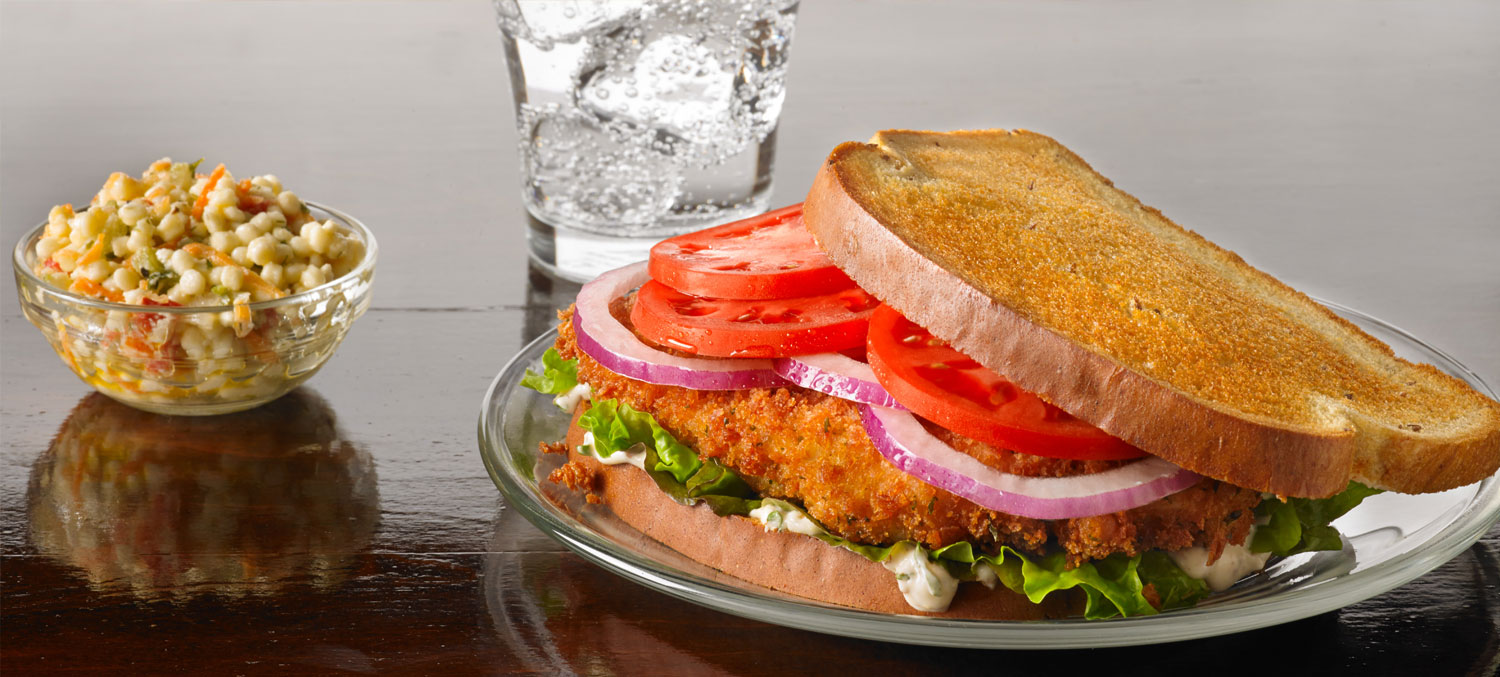 8 Slices CBC Jewish Rye Bread
4 Cutlets Chicken
1 Cup Matzo Meal (or Panko Bread Crumbs)
2 Beaten Eggs
A Few Sliced Red Onions & Tomatoes
Red Leaf Lettuce
To Taste Vegetable Oil, Olive Oil, Salt & Pepper
Lemon Parsley
Mayo Mix
1/2 Cup Mayonnaise
1/3 Cup Spicy Brown Mustard
Juice of 1 Lemon
1 Tablespoon Chopped Parsley
Salt & Cracked Black Peppert & Pepper
Directions
In a large sauté pan, heat a few tablespoons of olive oil until hot but not smoking (about 3 minutes).

Add matzo with a touch of salt & pepper to a large bowl. In another bowl add beaten eggs. Using tongs, dip one cutlet in egg boat, coat all sides, transfer to matzo bowl & coat fully. Repeat with each cutlet.

Place in hot oil. Flip the chicken after a few minutes & cook until golden brown & crispy.

Assemble lemon parsley mayo, whisking all mayo recipe ingredients in a bowl until evenly mixed.

Toast bread lightly. Assemble the sandwich by layering lemon mayo on the bottom, then lettuce, chicken, tomato, onion, and a bit more of the lemon mayo on the top piece of bread. Close sandwich and enjoy.