Blueberry Bread Pudding
Featuring: Nathan's Famous® hot dog buns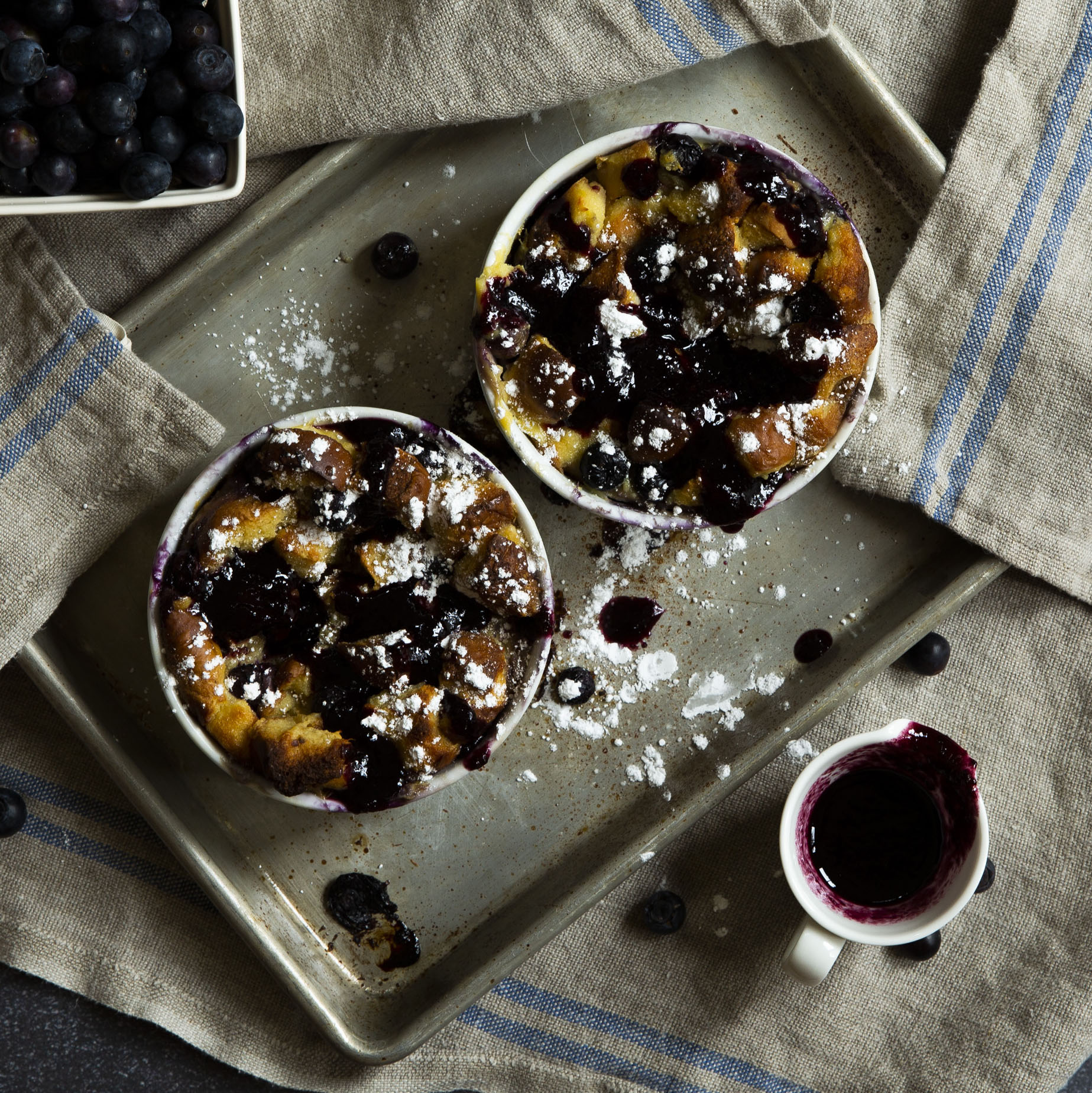 Nathan's Famous® hot dog buns
9-10 cups of leftover Nathan's Hot Dog buns torn into pieces
2 tbsp butter, unsalted
1 pint of blueberries
2 eggs
2 cups milk
1 tsp vanilla
1/3 cup sugar
Blackberry Patch Blueberry Syrup
Pinch of salt
Directions
1. Preheat oven to 350. Butter the pan or individual ramekin(s).
2. Toss bread with blueberries and put in the pan(s). Beat eggs, milk, salt, vanilla and sugar together. Pour over bread and berries, pressing down until some of the liquid is absorbed. Bake for about 45 minutes or until the top springs back when lightly tapped.
3. Remove from oven, let cool slightly and serve warm or at room temperature with Blackberry Patch Blueberry Syrup.